What's New Bill was a good soul with a great sense of humor. This one hits home. Rest in peace, Bill.
Bob and I lived just a few houses from each other in Garrett Park Estates. I enjoyed talking to him at reunions. I guess we should get used to losing so many, but it's hard.
Elaine Our Friend, and WJ Alum
https://www.mlb.com/news/tim-kurkjian-accepts-bbwaa-career-excellence-award

https://www.mlb.com/news/tim-kurkjian-accepts-bbwaa-career-excellence-award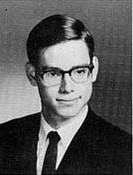 Wow! I didn't know him but I just bought "The World as I found it." Obituaries in New York Times and Washington Post. Wikipedia article. Worth spending some time on.
A well done obit for Bruce in the New York Times.
https://www.nytimes.com/2022/03/11/books/bruce-duffy-dead.html
Elaine
Bruce and I grew up a few blocks from each other, though we didn't know each other well until junior high, since we went to different elementary schools. Two of my nieces were born about the same time as his daughters, and we used to swap funny stories. I remember the rigor with which he worked on "The World as I Found It" -- since he had to have a day job at the same time. Such a great take on life, too. So sorry to hear he died.
Elaine Orr
I am so sorry to hear about Marleens passing . She was so sweet and always had a positive outlook . I am sending her family my heartfelt condolences . Daryl (Vigderhouse) Castillo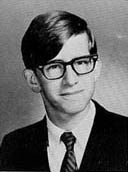 Wow! I am so sad to hear this! She was such a gas to hang out with at the reunions. I loved kidding her about the inventive way she turned me down when I asked her out in high school. And her story about the pet monkey she had in college (did she make that up to pull my leg?). She was always fun, with a great smile. I'm with you Dave, I miss her too.
Vagrant thought. I noticed how many August birthdays there were. I wonder what our parents were doing in November 1950. I guess we know one thing...
Such a shame. We went to Holy Redeemer Grade School together, as well as WJ, and had a great conversation at the 45th reunion. She had a great sense of humor.
Elaine L. Orr
I remember Jim as a sweet guy and am glad, Carol, that you have a son you both loved.
Elaine
Please join me online Saturday May 1 for a zoom preview of "Class The Carla Perlo Story", a documentary about my life and career that will preview March 26 & 27 at Dance Place in Washington, DC. Class links
https://www.danceplace.org/performances/carla-perlo-class/

Stream
danceplace.org/livestream